Lead teams to
success
Sales funnels
Build a better sales process by customizing your own sales funnel and automated communications to your customers.
Sales forecasts
You can't fix what you don't know is broken. See what each pipeline and sales rep is going to close in the next 30, 60, 90 days.
Traffic analytics
No need to login to Google Analytics to see how much traffic you have today and where it is coming from.
Team performance
See how your sales team is performing in real-time. The SmartDesk leaderboard highlights the strengths of each member of the team.
Email notifications
Never miss a lead again. SmartDesk will notify designated sales reps and/or sales managers of all leads that get passed into SmartDesk.
Dashboards
No need to complicated spreedsheets and formulas, SmartDesk will show you dozens of KPI's on multiple dashboards to give you the insights you need to succeed.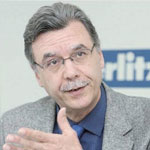 We needed a CRM solution that would be easy to use for our team and didn't require an expensive setup. SmartDesk was the perfect solution to help us grow.
Mike Kashani
CEO, Berlitz Canada.
Get a 14 day free trial
Sign up today and unlock the true potential of your business!
©2020 SmartDesk CRM Inc. All rights reserved. Made in Canada, shared with the world.