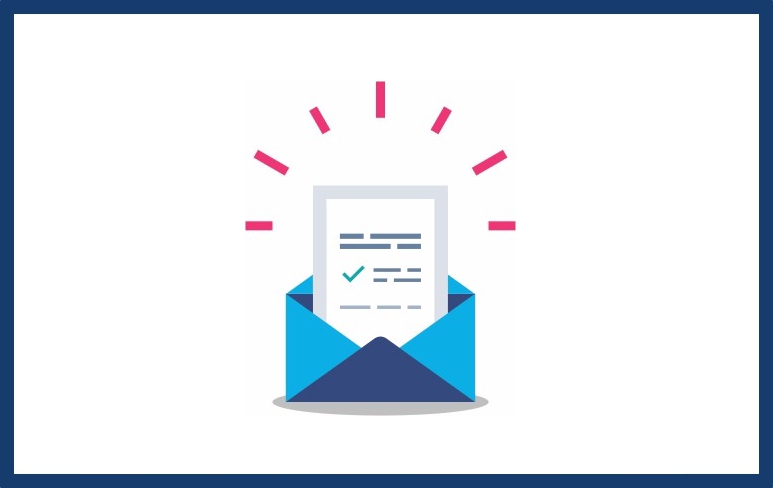 Email templates and strategies that will engage prospects
Thu, Dec 19, 2019 5:00 PM GMT
Smart salespeople know that, email prospecting is still one of the most effective ways to get in front of your prospects.
We are going to share some templates and strategies that will have a positive impact on your business.
There is a lot of research that shows you what day to send your emails to get the optimal results. Although helpful, at the end of the day it is the compelling nature of your email that will get your prospects to open it.
The prospect is not going to open up your email because it's Tuesday at 11:00. They will open the email because your subject line is engaging to them!
You have to target the right people, with the right message! So how do you do that?
5 engaging sales email templates for your sales team
1. Email Prospecting
We are going to assume that you are not spamming your prospects, which will yield you little to no success and is highly risky to your company. Don't do it.
Cold emailing is when you have an inkling that the prospect has an interest in your product or service. So your first email should look like a personal message from you, and not a full HTML brochure in their inbox.
Here's a sample sales email template for cold emailing:
Subject: Solving the biggest problem in the [insurance] industry
Hello [John],
I hope your day is going well!
I can see that you are the [president] of an [insurance] business. According to our research, the biggest problem in your industry is customer retention.
If you are having to face this issue on a regular basis, SmartDesk has integrated solutions that solve this problem. I would like to share some ideas and solutions with you, do you have 15 minutes this week? Let me know.
Regards,
Craig
SmartDesk
2. The Follow Up Email
Statistically speaking, most people will not reply to your email :( Don't worry, success is a numbers game! With the right strategy you will see results.
To win at the email prospecting game, you can't fire and forget, you have to have a follow-up strategy.
Here is a good example of a follow-up email.
Subject: I forgot to mention…
Hey [John],
In my last email I mentioned that customer retention is the biggest issue [insurance] companies face, but what I forgot to say is that companies that implement a monthly newsletter have a higher retention rate than companies that don't.
I just want to make sure you are practicing these strategies for the best result for your company and your team.
Let me know your thoughts!
Regards,
Craig
SmartDesk
3. Getting a meeting or Demo
Important business people are busy, but they are important to their company because they have an open mind to new ideas and possibilities. You need to trigger the curiosity in them to move forward with you.
Here is a good way to get the meeting
Subject: Tuesday meeting at 10:00
Hey [John]
I would like to book 15 minutes of your time to show you how our customer engagement strategy can increase your sales by up to 34% in the next 12 months.
Please confirm the time in the subject line or suggest a time that works for you.
Looking forward to speaking with you!
Craig
SmartDesk
4. Explaining the Benefits of Your Product
This is not the opportunity to list all your features and how cool they are. Growing and struggling businesses want to know what you can do for them, not what you can sell them.
You're not selling how the car can go from 0 to 60 in 4 seconds, you're selling "how many dates will get in your new Porsche" or you're not selling how comfortable that dress is, you're selling "how everyone at the party will be talking about you the next day".
Whatever the positive result of what you are selling is, is what you have to sell, not the thing itself.
Subject: How SmartDesk helps grow [insurance] companies
Hey [John],
SmartDesk is an all-in-one application that helps growing companies achieve even better results. If your company is falling a little behind in your sales numbers then SmartDesk is the turn-around strategy that you have been looking for.
The lead and sales management features in SmartDesk really help show companies where they are missing opportunities.
The integrated website and landing page features make it easy to scale your marketing strategy and generate more leads for your sales team.
There are many more benefits that SmartDesk can do for you, please reach out to us so we can show you how your company can benefit.
Regards,
Craig
SmartDesk
5. You made a connection and want to stay on their radar
Good contact data stems from asking the right questions on your first engagement, as well as doing your initial research to find common ground, possible pain points, and other areas you can use to create a connection.
Here is how to stay in your prospects peripherals without getting in their face.
Subject: Pleasure chatting with you, [John]
Hey [John],
Thanks for taking the time to connect with me, I look forward to getting to know you and your company better. Please reach out to me if you have any questions.
I will be sending you some more insights and ideas on how your company can benefit from SmartDesk. If anything peeks your interest, just reach out to me.
Regards,
Craig
SmartDesk
Bottomline
Research suggests that 92% of all salespeople give up after just four "no's," but that 80% of prospects say "no" four times before saying "yes." That doesn't mean you can get cocky after the fourth touch and assume the deal is done. Instead, continue to follow-up in a timely and respectful manner to show gratitude and stay on their radar.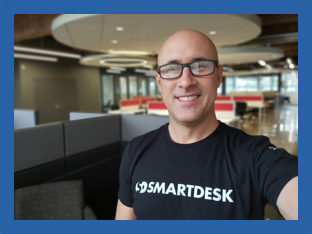 Craig Poulton, VP Sales & Marketing
SmartDeskCRM Inc.