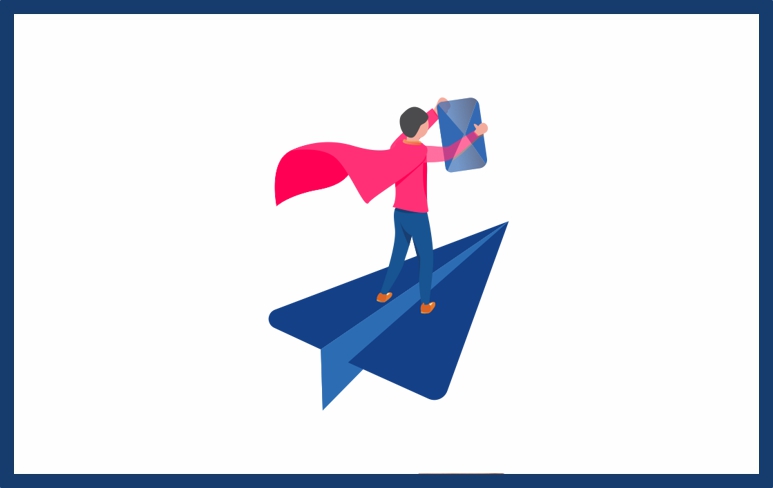 What Is Marketing Automation?
Tue, Jan 7, 2020 5:00 PM GMT
Marketing automation refers to the software that allows you to automate activities and operationalize communications with the goal of managing the repetitive and time-consuming tasks.
Once you have decided that you need to take full advantage of the digital opportunity for driving leads and sales, the next step becomes obvious – Marketing Automation to grow your business. This is how the world of business is evolving, and growing businesses are discovering they can compete in a bigger arena with tools like SmartDesk.
Consumer use of digital devices creates opportunities for marketers, but US (and Canadian) companies have been slow to transition from traditional marketing campaigns. - Forrester
On the other hand, the ultimate statistic on adoption says:
" On average 51% of companies are currently using Marketing automation." The Ultimate Marketing Automation stats". (2017) Emailmonday
Why Is Marketing Automation SO Important?
By 2023, investment in marketing automation technology will nearly double from where it's at now. The adoption of automation technology is increasing at an absolutely astounding rate.
Companies that use marketing automation see more web traffic, more buyers, and spur greater retention and loyalty.
Coupled with personalization engines, marketing automation engages prospects and customers through highly relevant content that, in turn, converts them into loyal customers.
By streamlining this process, you're able to build personalized, one-to-one connections with a seemingly endless number of customers, at scale.
There are lots of reasons to adopt marketing automation. When coming up with the title for this article, I took some time to reflect on what was the most important and how many I should list. My research on previously published material indicated this was a popular subject, and particularly one that listed over 20 reasons to implement marketing automation. After my own review of my clients' motivations, my personal perspective and the material available I came to the conclusion that there were at heart seven reasons that would justify to me to spend the time and money to implement this dramatic change to my company.
"Best-in-Class companies are 67% more likely to use a marketing automation platform - Aberdeen Group "State of Marketing Automation 2014: Processes that Produce" (2014)
1. Increase your revenue.
First and foremost, the biggest reason to implement marketing automation is to increase your revenues. The 'prime directive' of a business is to make money, so anything that supports this should be considered – an industry surveys report that companies who implemented marketing automation showed up to approximately 40% increased revenues in 18 months! Automation has always been a proven path to growth and profitability in the past, so we can be relatively confident that automating the marketing function would indeed produce some great results.
"Nearly two thirds of companies surveyed (63%) expect to realize the benefits of their marketing automation system within six months of implementation - Ascend2 "Marketing Automation Trends Survey" (2016).
Automate upselling: Your cross-sells, up-sells, and customer follow-ups will be more effective resulting in an increase in your customer lifetime value and average deal size.
Loyalty program: You'll be able to set up a rewards program that rewards customers and affiliates when they buy more or help promote (resell) your products for you.
Target potential customers across multiple channels. Reach customers in a personalized way across different online and offline channels using email, postcard, text message, tweet, or phone call when they reach certain stages of the customer journey.
Target your marketing activity. The ability to create targeted marketing campaigns is one of the biggest opportunities available to marketers today. Imagine you have 100 prospects receiving a personalized 'drip' campaign, nurturing them using approaches of particular interest to them.
2. Reduce your costs.
Next to increasing revenues, you will want to keep as much as possible of that higher number in profit, so anything that saves you money is almost as important to consider. When you consider that some companies report a 25% increase in conversion rates after implementing marketing automation, reflecting the increased effectiveness of the sales team based on higher qualified leads, this becomes a serious, strategic direction.
Staffing Costs: One employee can do the work of a large marketing and sales team with campaigns that are automatically triggered based on certain criteria.
Team Effectiveness : Automation frees up your staff's time producing clear benefits of staff productivity and effectiveness.
Taking the guesswork out of lead scoring. Leads are prioritized on a scale of 1-5, and then categorized. Your sales team is never wasting their time on unqualified leads.
Repurpose existing content to nurture leads. Re-deploy existing content with rules for specific content that educates your leads and customers over the customer lifecycle.
3. Improve the customer experience.
So now you are making more money, and with cost savings, you are keeping more in profit, you need to look to the future. You have earned the right to sell to your customers today, but what about tomorrow? Will they continue to honour you with their business? Do they have a reason to?
"91% of the most successful users agree that marketing automation is "very important" to the overall success of their marketing across channels - Marketo & Ascend2 "Marketing Automation Strategies for Sustaining Success" (2015)
In a survey from a couple of years ago, companies reported that over 70% of recent buying decisions were made based on satisfaction with the buying experience. Another report says that you are 60 times more likely to make a sale to an existing customer than a new one. Knowing this, implementing repeatable, responsive processes, that provide value throughout the relationship (pre-purchase as well as post-purchase) becomes the best insurance for a reliable customer base and revenues for tomorrow.
Know exactly when to call. Reach out to qualified leads at the exact moment that they're thinking about your company by tracking when they visited and what content they viewed.
Create customer-friendly processes: Visualise your customer journey to create processes around them and refine how you target and nurture leads.
Reduce follow uptime. Ensure that every hot lead is immediately followed up by making your sales process more efficient and effective. Reduce the time it takes for a potential lead to become a customer. Many report 75% faster conversions.
Prioritize your leads with lead scoring. Prioritize your leads based on how likely they are to convert or the size of the deal.
Automatically follow-up with leads . The faster you follow up the more likely you are to qualify a lead. And your automated system works 24-7!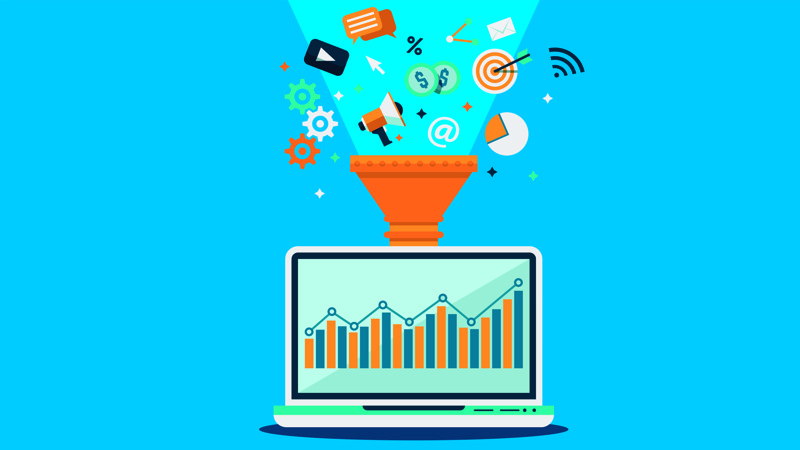 4. Improve your Marketing ROI.
So lets recap: you are making more money, keeping a higher percentage of that in profits, and ensured the customers will buy more from you tomorrow. But what is the cost of implementing marketing automation? Can I afford it from cash flow? I would say that if you are currently spending enough to generate your target revenues, marketing automation will save you money. And one of the ways it will save you money is to help you run effective campaigns, and reduce your spend on ineffective marketing efforts.
If you are not meeting your revenue goals and not spending time and money on marketing, then marketing automation is an effective way to get there.
"63% of companies successful in Marketing Automation plan to increase their Marketing Automation budget. The companies with successful marketing automation programs will invest in further success in the coming year." Marketo & Ascend2 "Marketing Automation Strategies for Sustaining Success" (2015)
In a previous article, I discussed the basics of setting an effective marketing budget. Think of your marketing spend as on a dial and as you dial up on the budget, the results go up - the output (sales and revenues) is directly connected to your spend – up to a point that is. Spending beyond a certain point becomes wasteful. You will want to determine your budget based on certain assumptions and then measure the Return on Marketing Investment.
Better reporting: Which campaigns worked? and what type of customer did they worked for? The information enables you to conduct in-depth analysis and have a greater understanding of where you should focus your effort.
Schedule campaigns ahead of time. Stay organized by scheduling your campaigns and social media posts ahead of time. Schedule different posts to different segments of your audience based on your data.
Reduce campaign prep time . You can build email campaigns, landing pages, and social campaigns with no technical or design expertise required.
5. Event-triggered emails boosts open, clicks and sales
Research shows that behavioural email marketing at the right time increases conversions and naturally boosts sales in the process. Welcoming a new customer with an automatic email and then follow-on emails nurturing them is a proven method of generating more qualified leads and ultimately driving more sales.
As marketers, we know they can be extremely effective, but research shows, fewer than half of business are using them.
The three most widely utilized features of automation, according to a survey, are lead generation, lead nurturing campaigns, and account-based marketing. Though usually perceived as more important than automation, only 31 percent of respondents said that CRM is more central to their operations than marketing automation. In fact, 51 percent of marketers stated that both are equally important to their organizations.
There were some interesting revelations about marketing automation skills as well. 33 percent of those polled contract outside talent and consulting agencies to use their solutions, compared to the relatively small 13 percent of those who train in-house personnel to manage them. This may be indicative of the fact that automation is often initially perceived to be a trivially easy endeavor. This is backed up by the fact that 70 percent of all those who had not already implemented automation stated that they plan to train and up-skill existing staff to use it in the future.
50%of small and medium-sized business use their marketing automation software to send email drip campaigns. – Statista
6. Stay current.
How many times have you heard someone say "yeah, the new system was out of date as soon as it was implemented"? Staying current is not just about technology upgrades; its about keeping up with how your customers choose to communicate. At this point, social media is king in regards reaching people, but even then you have new applications and protocols. You have to be there today in order to hear about the trends for tomorrow.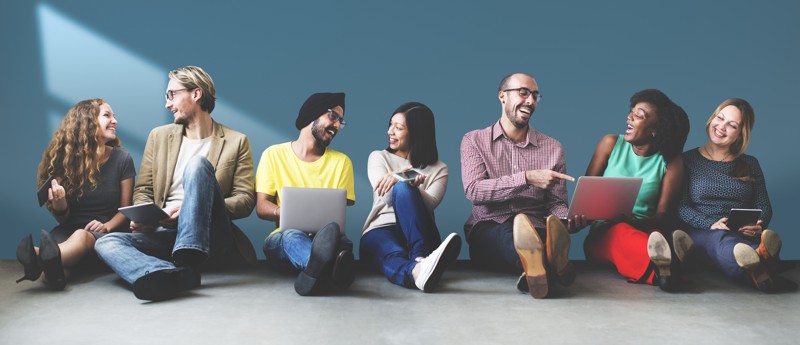 Social media campaigns. Marketing automation tools allow you to manage all of your social media campaigns from within one dashboard, and post to multiple accounts in one go.
Listen to what clients are saying about you: your digital presence, how clients feel they are being treated and their satisfaction with your processes and products will be reported somewhere on the internet. By providing a place for feedback and managing this as part pf your social media strategy, you get top use this as another marketing and selling tool.
7. Increase your company value:
At some point in your business life, you will find business valuation an important subject. Whether its seeking financing, funding, investors, shareholder assurance or sale of the business, a higher valuation can make a significant difference to you. In a public company value may be measured in things like share price. When it comes to placing a value on a private company you need to rely on other measures. Aside from revenues, profitability and assets, valuation will depend a lot on perceived sustainability – can we predict that the company will be in business next year and how successful will it be?
Customer retention and average deal size. Two staples of company valuation are the company's ability to ensure a customer base for tomorrow and also maximize the sales to each customer. Marketing automation helps with customer retention as well as upselling and cross selling, making a positive impact on your value.
Repeatable processes. By automating processes, you are assured a standard level of compliance to your procedures, ensuring sustainability through staff changes, once again supporting your company value.
"The most important strategic goals of a marketing automation strategy are Increasing lead generation, lead nurturing and sales revenue ." – Ascend2 "Marketing Automation Trends Survey" (2016).
As I said at the beginning, there are seven very good reasons why I would (and do) invest in marketing automation. These are company-changing reasons and each by itself might be motivating; combined it becomes an imperative to success.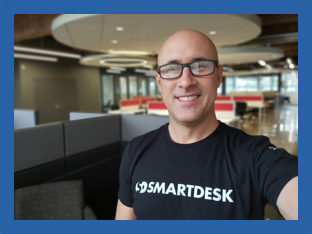 Craig Poulton, VP Sales & Marketing
SmartDeskCRM Inc.