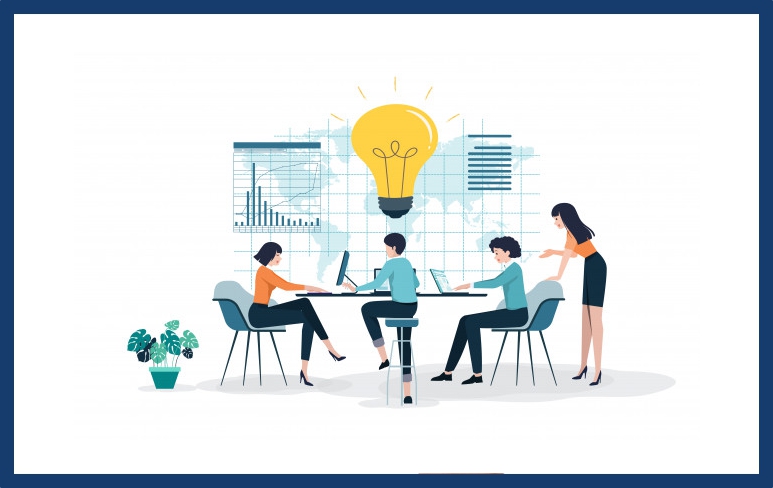 8 Tips to Generate More Leads
Mon, Dec 2, 2019 5:00 PM GMT
If you work in marketing, you probably already know what  lead generation  is. If you work in sales, then you better know what lead generation is. If you are a business owner then you definitely know what lead generation is, and you are going to share this blog with your marketing and sales team!
A lead is a person who indicated interest in your company's product or service.
Lead generation is the process of converting "strangers" like website visitors into leads.
Before we start getting into the various ways to generate leads for your business, let's make one thing crystal clear. Your not looking to make the sale right away. Although that will happen from time to time, that isn't your goal. Your primary goal should be to identify and nurture viable leads who would eventually turn into paying customers.
Here is some food for thought. A B2B Technology Marketing Community on LinkedIn conducted a  lead generation survey  to better understand and identify new trends and best practices in marketing. They received over 600 responses. The report emphasizes that for a majority of marketers — 68% — increasing lead quality is one of their priorities for the upcoming year. It also lists finding quality leads as the #1 challenge.
Let's get right into the 8 tips, and at the end of this blog I will share with you a cheat sheet on how to generate more leads.
Tip #1 — Become a Thought Leader
A thought leader is an person that is recognized as an authority in a specialized field and whose expertise is sought and often rewarded.
Social media is a gift for the person looking to become a thought leader. Before social media this would have been a very difficult and costly endeavor to undertake. But with this gift comes responsibility. Posting relevant and engaging content on your website and on Social Media is your mission.
Because of this new medium, there are a lot of people posting content. So to stand our remember this Never be boring and always add extra value!
Tip # 2 — Nurture Via Marketing Email Automation
Marketing automation refers to software platforms and technologies designed for marketing departments and organizations to more effectively market on multiple channels online and automate repetitive tasks.
Trying to sell on your first engagement with a prospect is not a good idea and statistically will yield you a less than 1% success rate. This is not to say that going for the close is a bad idea, it is just going to be a lot easier if your prospect is warm to what you have to offer them.
Tip #3 — Strong (CTA) Calls to Action
A call-to-action, or CTA, is a marketing term referring to a piece of content or image intended to prompt users to perform a specific action
Adding the element of urgency is one of the best ways to keep your visitors focused on the action you want them to take. Finding the right balance between simple, clear instruction and enticing, jargon-free copy that utilizes action words like "download", "register" or "start" can require quite a bit of iteration and creativity.
Tip #4 — Landing Pages vs Your Main Website
In online marketing, a landing page, sometimes known as a "lead capture page", "static page", or a "destination page", is a single web page that appears in response to clicking on a search engine optimized search result, marketing promotion, marketing email, or an online advertisement.
First and foremost, I want to state that your homepage is NOT a landing page! If you are directing your social media posts and paid ad campaigns to your main website, I have good news for you. After reading this blog I guarantee your leads, conversions and sales are about to go up!
Using correct targeting and testing methods can increase conversion rates up to 300 percent!
Tip #5 —Have a Professional website
Websites have reached a new standard on the Internet today. There are so many really good templates that trying to find an exceptional web designer isn't the challenge it used to be. However a lot of companies have a website that doesn't meet the standard of a professionally-crafted website.
Make sure your website is…
Aesthetically pleasing
Simple yet informative
Mobile friendly
Fast loading
Engaging
Telling your story
I will write more about this in one of my upcoming blogs.
Tip #6 — Invest in Advertising
You will need a multi-channel advertising campaign. This should encompass Google Ads, Social Media Ads, Search Engine Optimization and industry-relevant publications (traditional and online).
There are a lot of strategies around advertising so find the right one for you and monitor your results.
Tip #7 — Ask for Referrals
If you've made a happy customer out of your sales process, then there is a good chance that person knows someone who might benefit from what you have to offer as well. Don't forget to ask for a referral as part of your overall sales strategy.
If your company doesn't have a referral program or strategy then it might be a good idea to bring it up in the next sales or marketing meeting.
Tip #8— What makes you different
This is key, for most people there is a lot of competition, so standing out might be a challenge but worth the exercise. This is going to be a project that might need some outside influence. Often business owner are too close to their company to see it how others see it. Engage your team or an outside consultant to get the perspective you need.
I will share a story to illustrate what you need to accomplish.
Once upon a time, Seth Godin wrote a book that changed the marketing world. It was called Purple Cow.
Basically the story goes like this. Imagine driving up to your cottage and you drive pass things like trees, houses, cows in a field, birds flying in the sky, etc. When you get to your destination and your friends ask you, "how as the drive", you are likely to say "traffic was terrible, or it was ok, get me a beer"
Now imagine driving up to your cottage and along the way you see trees, houses, a purple cow. When you get to your destination and your friends ask you, "how as the drive", you are likely to say "I saw a purple cow"
In marketing, you need to be the purple cow.
I know there are 100 tips that could be shared when it comes to lead generation. My intention with this blog is to get the juices flowing, to get you to start thinking about different ways to get to leads. Hopefully this blog as helpful.
How to generate leads: cheat sheet
Design a winning inbound marketing strategy
Develop a targeted outbound sales strategy
Master your social media channels with engaging content
Learn about egoic marketing
Blog more… a lot more
Get video content testimonials
Engage an influencer to attract new prospects
Develop a loyalty program to bring repeat business
Post call to action forms on all your webpages
Focus on strong calls to action in your marketing
Embrace personalization
Give away value for email addresses
Use interactive content — like a quiz
Level-up your customer reviews
Use chatbots or livechat to make marketing fun
Having the best B2B lead generation strategies in your arsenal is one thing; however, Implementation is the best and most important part.
Be sure to test and implement these best practices as they'll help you acquire more leads, make more sales, and increase your business profitability on the long-run.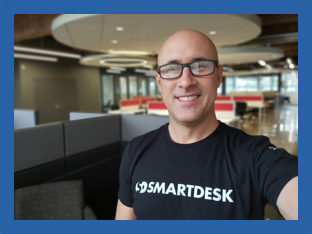 Craig Poulton, VP Sales & Marketing
SmartDeskCRM Inc.