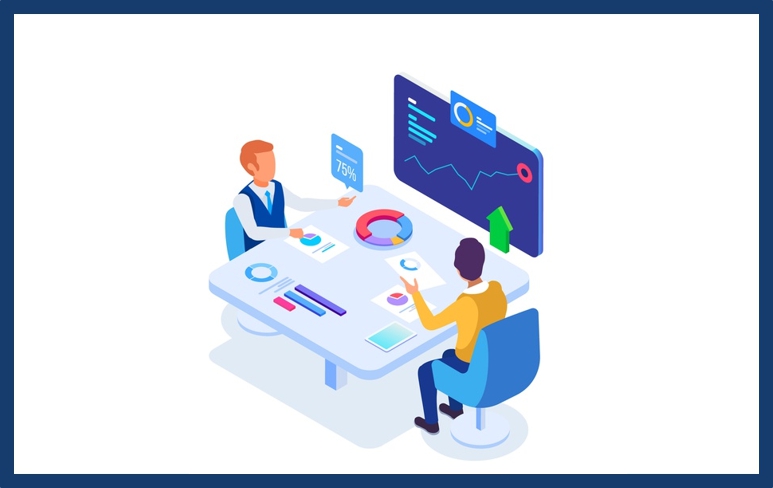 Marketing Strategies to Grow Your Business
Wed, Dec 4, 2019 5:00 PM GMT
Unless you are reviving a thriving business from the 1980's you probably have been done some digital marketing over the years. I am going to cover some key strategies that will help your business succeed whether you have been working your digital marketing skills or not, so let's get started!
Great solutions start with great questions, and the question I hear most often is "how do I market my business online, advertise on social media, and get ahead of my competitors on Google so that I can start attracting leads and generating more sales ." Of course, I am grouping multiple questions into one sentence, but you get where I am going with the top pain-points most small business owners feel.
Here is a way to get on the right track before I share my top marketing strategies for 2019. First, we need to make a plan.
Sounds easy doesn't it, but guess what, most businesses don't do this. They know that they need to be marketing online so they get a Google Ads account, write a blog or two, post a message on Facebook, and maybe update some meta tags and keywords because that is important right? Well yes and no. If all these points are part of a strategic marketing plan with defined goals, schedule of activities and budgets then you are on the right path.
Here are 7 steps to start your plan.
Step 1: Define Your Business
Step 2: Determine Target Audience.
Step 3: Analyze Competitors.
Step 4: Set Goals.
Step 5: Outline Strategies.
Step 6: Set a Budget.
Step 7: Get to Work!
So here are the 5 Internet Marketing Strategies that you should be doing to start the year.
Focus on Search Engine Optimization (SEO)
SEO stands for "search engine optimization." It is the process of getting traffic from the "free," "organic," "editorial" or "natural" search results on search engines.
All major search engines such as Google, Bing and Yahoo have primary search results, where web pages and other content such as videos or local listings are shown and ranked based on what the search engine considers most relevant to users.
I'm not going to go through all the facets of proper white hat SEO techniques because that is a course on to its self. But I will tell you that it needs to be the foundation of your digital marketing for 2019, and here is why. FREE TRAFFIC!
Paid advertising can really work, but over time, costs go up and you are at the mercy of whatever platform you are using. Investing in a good SEO strategy will pay the best dividends but it won't be overnight. But, when it starts working you won't believe the benefits.
So, what should I expect, the answer is 6, 12, 18 and 24. Confused? Here is the general rule I go by. After 6 months you should start to see an uptick in traffic and quantity of leads, after 12 months you should know for sure that the plan is working, after 18 months you start modifying and improving your strategy, and finally, at 24 months you are on cruise control making changes and growing your business.
A good SEO strategy will include all but not limited to the following activities
1.Strong backlink strategy
2.Active blogging
3.Analysis of your top 5 competitors
4.Keyword and content analysis
5.Focus on meta, title, H1 and ALT tags
6.The speed of your website
7.Internal links
8.Sitemap
9.Use of Google applications (location, webmaster, trends, analytics, etc.)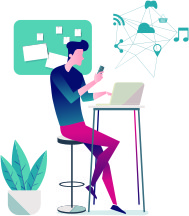 The list goes on, and every SEO firm has their own methodology, but these activities generate results every time!
Paid Advertising
I'm talking about Google Ads and Bing Ads. I believe that Google Ads – Google's enormously successful pay-per-click (PPC) advertising system – can work for almost any type of business. Bing works just as well but you won't have the same reach that Google will give you.
But if you've never used Google Ads before, and you're wondering whether it's worthwhile, this post is for you. Here are the 3 reasons to use Google Ads.
Paid Advertising is measurable
Compared to TV, radio, magazines and even SEO, paid advertising is one of the most measurable channels for calculating ROI. You get a ton of metrics on literally every click and even non-clicks (impressions) for your campaigns. You can pretty quickly determine if your campaigns are sucking or driving your business forward.
Paid Ads are scalable
If you create a Paid Ad campaign that is converting at a profitable rate, you can increase your spending as the clients and profits roll in. This makes paid ads highly effective for businesses that need a lot of leads but are short on time to wait for the SEO campaign to kick in.
Paid ads are faster and easier than SEO
As indicated in our first strategy, SEO is highly rewarding and can be a lot of fun to work on and see positive results from your efforts, however, the instant results of a paid campaign is instantly rewarding. You can put resources into a Google Ads campaign and start getting impressions and clicks immediately. Because it's so speedy, it's also a good way to test whether a given keyword or audience is worth pursing via organic search – if it converts well in Google Ads, you can deduce that it's worth trying to rank for in SEO and build out your content in that area.
YouTube and Vlogs
YouTube is often overlooked as a search engine, but it is the second-largest search engine on the planet currently. It is not hard to see why, people can search a topic in YouTube and get thousands of topics that can be watched or listened to while driving (not recommended), taking transit to work (help save the planet) or for tuning out your family like every teenage kid does to their parents. (I know this all too well).
There are lots of ways to create content for this medium and it is getting easier, faster and a lot cheaper to accomplish this. Here are 3 easy ways to create YouTube content.
1.Pick up your phone, load YouTube, click on the Camera icon and start talking about the benefits of your business. Then post to YouTube and you are now creating content and branding yourself as a visible expert in your field. The important point is to just start, over time you will get better and add more features but pick up your phone and start today.
2.Create an explainer video. I remember back in the mid to late 2000's clients paying $5,000 to $10,000 to create these types of videos, now you can get them done for under $100, and they are really good too. Go to fiverr.com and you will be amazed at how many options you have.
3.Another effective solution is a video PowerPoint presentation. This one is so easy and effective I don't know why more companies aren't doing this. Take your time a create a kick-ass PowerPoint presentation, then use a screencasting service like ScreenCastOmatic.com and voila another video done!
Social Media and Influencer Marketing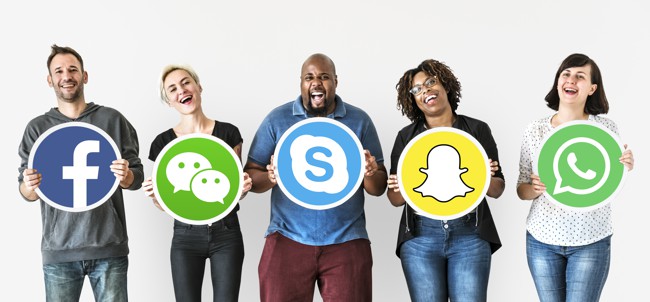 We all know by now the importance of social media, so I won't spend too much time on why LinkedIn, Facebook, Instagram, Twitter and let's throw Pinterest in to the mix, are great platforms. Sorry Google+, nobody really uses you ☹. Here are a few suggestions on how to best use these social media channels and how often you should be posting
Facebook: Videos, links to your blogs and curated content – at least once a day

Twitter: News, blog posts, retweets and GIFs – at least once a day and follow all your influencers

LinkedIn: Jobs, company news and professional content – at least twice a week
The rest is up to you based on your ability to create quality content for all the channels you are populating. If you are posting for the sake of posting, then the old adage applies Garbage in Garbage out.
Now the most important event that can help you grow your audience and client base. You need to connect with a good Influencer who has a large following and a good reputation. Make a list of the top influencers in your market. Check out podcasts, Facebook, Twitter, YouTube, Snapchat, Instagram and other platforms. Follow them first and learn about them and their brand. Then, reach out with a casual message and start a conversation.
What works in Influencer Marketing
Carefully consider your approach in influencer marketing
Be organized, put together a strategy, plan, and budget, spend time on research
Be patient and be human – people talking to people, not companies talking to companies
When picking an influencer, first make sure their followers were obtained organically. Although this can be done manually, it is much easier to use a tool that checks for you, such as InstaCheck , Klear , Traackr and HYPR .
Testimonials and Customer Experiences
If you are an existing business, there is a good chance you have happy customers. If so great, have you captured any of those stories, on "paper", social media, video? Are you letting potential customers know how happy and satisfied they could be if they became a customer as well?
I know… your customers are busy, and you don't want to bother them, but chances are if you make it easy for them to share a testimonial there is a good chance they will. Send out an email with a link to a form that has all the leading questions you want, ask for permission to use their identity and then start sharing with the world how happy and satisfied your new customers will be.
Thank you for reading my blog, don't hesitate to reach out to me if you have any questions or would like to discuss any topics further.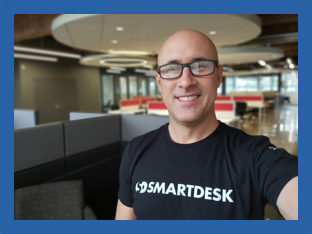 Craig Poulton, VP Sales & Marketing
SmartDeskCRM Inc.